Begin your experience with us!
从下訂到拿车都不到壹个月 m9的郊律正高謝謝亚hong和derrick你们细心服务 赞
My second time dealing with a parallel importer and the best. M9 is a parallel importer that deserves mentioning. My family and I are very happy with Derrick who had worked with us from the start to the collection of our car. The whole process was so seamless and smooth. He took time to update me of the different processes and is ever so accomdating. Whatever that was discussed and promised were timely delivered. A very professional sales agent, not only is Derrick knowledgeable in his products, he will patiently and objectively answered our queries. His mannerism and his professionalism really made us comfortable dealing with him. He does not impose his ideas onto us but will patiently explaining to us so that we can undedstand. He listened our needs and giving us suggestions worthy of our considerations. All the paperwork was well prepared and clearly explained. This is especially important for novice like us. Thank you once again Derrick and M9.
從瞄到车至拿到车,仅仅*9* 天. 不愧是 M*9*. 效率好,服务好. 谢谢阿Hong 和 Derrick.
Today marks my 2nd transaction with trustworthy Derrick, it's a pleasant and smooth transaction.😍 Hubby and I are hooked to Derrick, after we gotten e Toyota Sienta in 2016. He is always responsive and helpful with great advice and service, as well as the fantastic supporting team. Super thankful to them, as they are always there for me when I need help and guidance on either insurance claim or some car issue. Kudos to Derrick and his team. 👍👍👏🏻👏🏻
Great service and timely delivery by M9 International. We would like to thank Derrick for his professional advice and patience. 2 thumbs up 👍🏻👍🏻 !!!
Fuss free dealing with M9 and the dealer Derrick is prompt and trustworthy. Will recommend if you are looking to get a car from them.
Recommend to deal with M9 if you are looking for a ride. I am back again to deal with Derrick, who is very responsible, helpful and transparent in the whole process. Five stars to M9 and Derrick!
I dont usually write reviews but big shoutout to the fantastic service rendered by Adam Chew Mypc and his team at M9. As a first car buyer, i was apprehensive of which car to get until I met Adam. He is honest and gave me his valuable insights on each car. Unlike other pushy dealers, i can tell that Adam advises genuinely and he sells with integrity. If i can give him more than 5 stars, i will. Keep up the great work and i will be back for more! 😀
Natasha van Cuylenburg
2021-02-11
Prompt and very good service from Derrick. Kudos!
5 stars ⭐️⭐️⭐️⭐️⭐️ to Mr.Derrick Chen and M9 International. He kept me frequently updated on the progress of my car right from the point of booking till delivery via WhatsApp; answered to all my queries without any hesitation and patiently. A very good customer service attitude. Overall it was a very pleasant experience. Gong Xi Fa Cai! to Mr.Derrick & the entire M9 International Team.👍
M9 Automobile Pte Ltd & M9 International Pte Ltd are proud to be member of: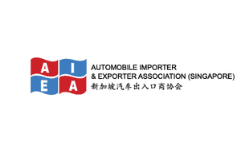 Automobile Importer & Exporter Association (Singapore)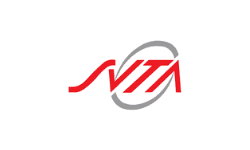 Singapore Vehicle Traders Association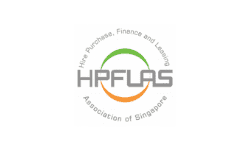 The Hire Purchase, Finance and Leasing Association of Singapore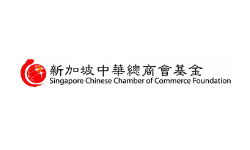 Singapore Chinese Chamber of Commerce & Industry
SUBSCRIBE TO OUR EXCITING PROMOTION